Historical Studies By/With Verbs: Origins of Powers
Activity Report
16.03.2021. 3rd online workshop held with Ms. Eri Eguchi (writer) as a guest
Ms. Mariko Kasahara, the successor of retired Mr. Tomoki Kawamura from HMC, and Ms. Florence Izumi Ota, the new special researcher in HMC (Liaison), also participated.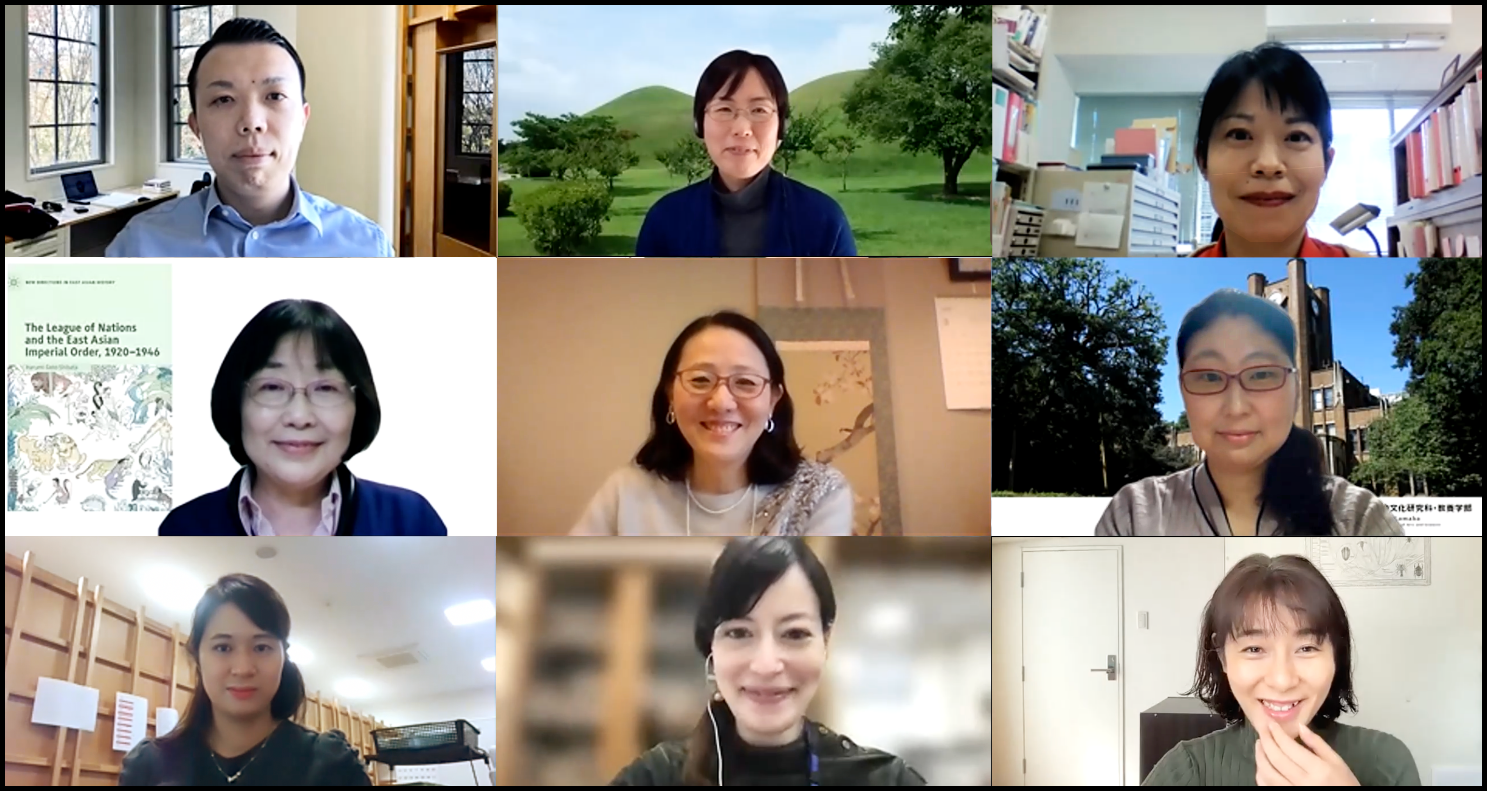 Members gave presentations for the open seminar, the culmination of this academic year. These presentations are about "Teller", "Researcher" or "Singer".
(Participant's note)
Ms. Fuyuko Matsukata, the lead of the project provided an article "Summarising" this research project prior to the session as preparation for the open seminar that marks the end of this academic year. Each attendee had read this article and the 6 members (Ms. Riho Isaka, Ms. Natsuko Inada, Ms. Harumi Goto, Ms. Kumiko Nagai, Ms. Akiko Saegusa, Mr. Hirota Mizuno) each did a presentation based on one key verb with visual material.
The speciality of the participants varied time wise from ancient/medieval to modern/post-modern, and the subject regions included Japan, India, Britain, etc., which made the presentations unpredictable and very exciting.
This combination of topics probably never gets to be discussed at the same time when classified by regions, time or categories like history of economy or politics.
There were talks about how today's gender views affect our thoughts on ancient Japan, for example that a female chieftain was considered as a shaman.
There were also talks about the spokesperson who represented Gandhi or the message from the British government, "Keep Calm and Carry On" influencing our attitude of "keep learning (no matter what happens)" in history.
After the presentation, we had a debate upon the suggestion that a clearer storyline was likely to generate conversation with the participants of the open seminar, and the workshop ended when we came up with the direction of focusing on the relations of "teller" and "power". We have been polishing the storyline via mailing list.
(Written by: Eri Eguchi)
---
06.10.2020. 2nd workshop held online with Ms. Eri Eguchi (writer) as a guest again.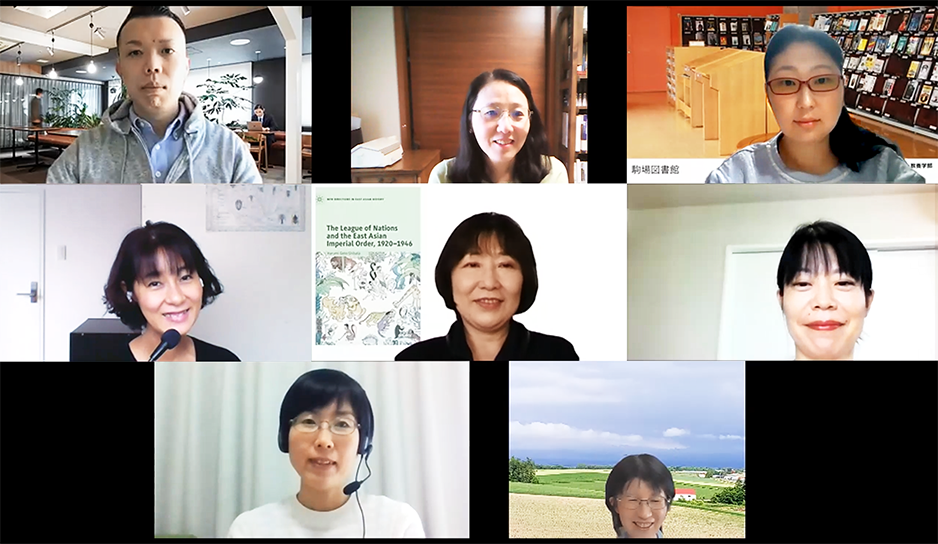 (Participant's note)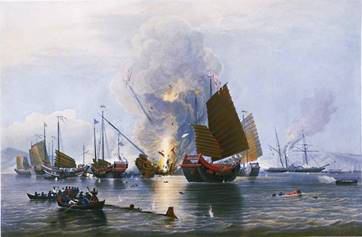 The 2nd workshop was held online as well. This workshop was based on images and visuals that were inspired by some of the key verbs we shared in the previous session and brought by each member. Our intention was to start a conversation with these images.
Perhaps it was an idea specific to online sessions where sharing images and accessing the internet is relatively easy.
When we set something that indicates power-related as key verbs, such as "to fight (military power)" "to trade (economic power)" and "to heal (religious power)", more images brought to the session described people who "fight" or "heal".
This led to the conversation that people who "trade" might have been unlikely to be visualised or perhaps they did not prefer to be visualised (to show off their wealth).
While the famous painting of the British Navy attacking Chinese junks in the First Opium War (Public Domain: Duncan, NEMESIS Destroying the Chinese War Junks) made us point out that ultimately the Power was largely dependent on the military power = "to fight"; on the other hand, the picture of foot soldiers looting (Shinnyodo Engi Emaki) which appears in Japanese history textbooks describes that in medieval Japan, people who "traded" or "farmed" also became people who "fought" in certain situations for economic reasons rather than pure military or power-oriented motivation. This emphasized the complexity of the act of "fighting".
Needless to say, when we start a discussion based on images and visuals, critical analysis of the background and intention of drawing/creating is unavoidable.
When we try to recreate past events or figures, we naturally cannot escape from the value or constraints we have in the era we live in. From the examples below, we can say that it is remarkable, especially when recreated in forms of paintings or sculptures.
It has been pointed out that the restoration of images or dioramas of funeral rituals in ancient tombs in Korea/Japan unintentionally reflect the modern customs and common sense of each country without academic backup.
In modern paintings or manga of ancient Indian females, their outfits reflect the social norm of the era in which the artist is active and not from an accurate historical perspective.
(Written by: Hirota Mizuno)
---
28.08.2020. 1st online workshop held. Presentation of "Historical Studies By/With Verbs: Origins of Powers" (Matsukata) and Q&A session with Ms. Eri Eguchi (writer) as a guest.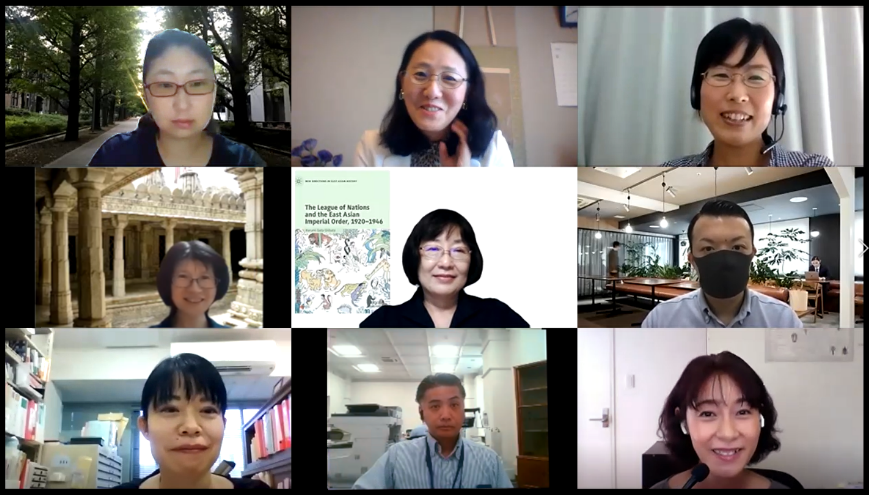 (Organiser's note)
Our 1st gathering was held online due to the Covid-19 pandemic. I was worried because many of the participants did not know each other, but thanks to the cooperation of everyone, the session was lively and fun.
Despite my presentation being quite "Eccentric", I was reassured when I received positive feedback such as "Setting Verbs as key points in visualising people on the move", "There is an affinity with literature", "Since ancient times, stories have always existed with pictures".
I was surprised to receive frank feedback from professors of Humanities from the University of Tokyo, such as:
"The language is influenced by social status or social attributes. Since the social rank which created the literary material is limited, relativisation would be useful"
"To be honest, I have difficulty understanding the material translated from [a] language I do not speak even though I studied the contents".
Although it is a tough age for the Humanities, adversity is the best school. I felt the "fluctuation" of Humanities in a positive sense. In the meantime, I try to find a way to communicate across the boundaries of research fields without setting specific goals.
(Written by: Fuyuko Matsukata)
(本ページの無断転載を禁止します。)